"Love at first sight" Right after we found this land we discover the potential to develop this land can be as a high-end residence.
Due to its location near the sea and all facilities nearby such as Porto de Phuket, Boat avenue, Blue tree Phuket, Laguna golf club,
Lotus Choeng Taley, Kajonkiet school choeng Taley, Bangtao beach, Robinson lifestyle Thalang
Therefore, We design "Prime Pano" to meet the need and suitability of people of all ages.
"Main development for family living" Which allows you to access every house's functions and living with a 360-degree experience.
Living in a Higher place you will get a wider view.
Prime Pano – Luxuriate in panoramic sensation
Due to the beautiful slope on this land which is surrounded by mountains, we designed the Prime Pano to provide a view to surround the residents and to maximize living in
a panoramic view from each space. In the midst of the valley, giving airflow morning sunlight perfectly touches the building to make the residents feel comfortable.
Also to design facilities to match the lifestyle of residents of all ages. Therefore we give importance to living in harmony and providing an experience that is superior to ordinary living and general horizontal aspects.
We are proud to be a part of Prime Pano.
Type A 493.60 sq.m.
Type B 428.10 sq.m.
4 bedrooms, 4 bathrooms,
2 living
Wellnes facilities
International kindergarten
Fitness
Cafe
Nature pool
24HR Security guard
The reason why we recommend "Prime Pano"
From our experience of more than 25 years, we learned that one of the key factors that make
a project development success is location.
Prime Pano project, located in a prime location of Cheong taley district.
Which are upcoming areas the property price are rising very fast compared to other areas in Phuket.
It's a very good location for high-end living. In addition to a location near bang tao beach and complete facilities.
This plot of land also has a beautiful landscape with a fully 360-degree mountain view.
The property price does not just depend only the property itself.
From our experience, we found that the price would be higher from the view of each property.
As a design part, this project has chosen a well-known architect with expertise.
Which has an award-winning guarantee thus, making Prime Pano perfectly designed.
The project provides facilities to cover. Prime Pano with a similar project in the markets,
Prime Pano has perfect facilities which are worth the investment.
These are only some reasons, come to see us and explain yourself.
We are happy to serve you. Plus Property co., ltd.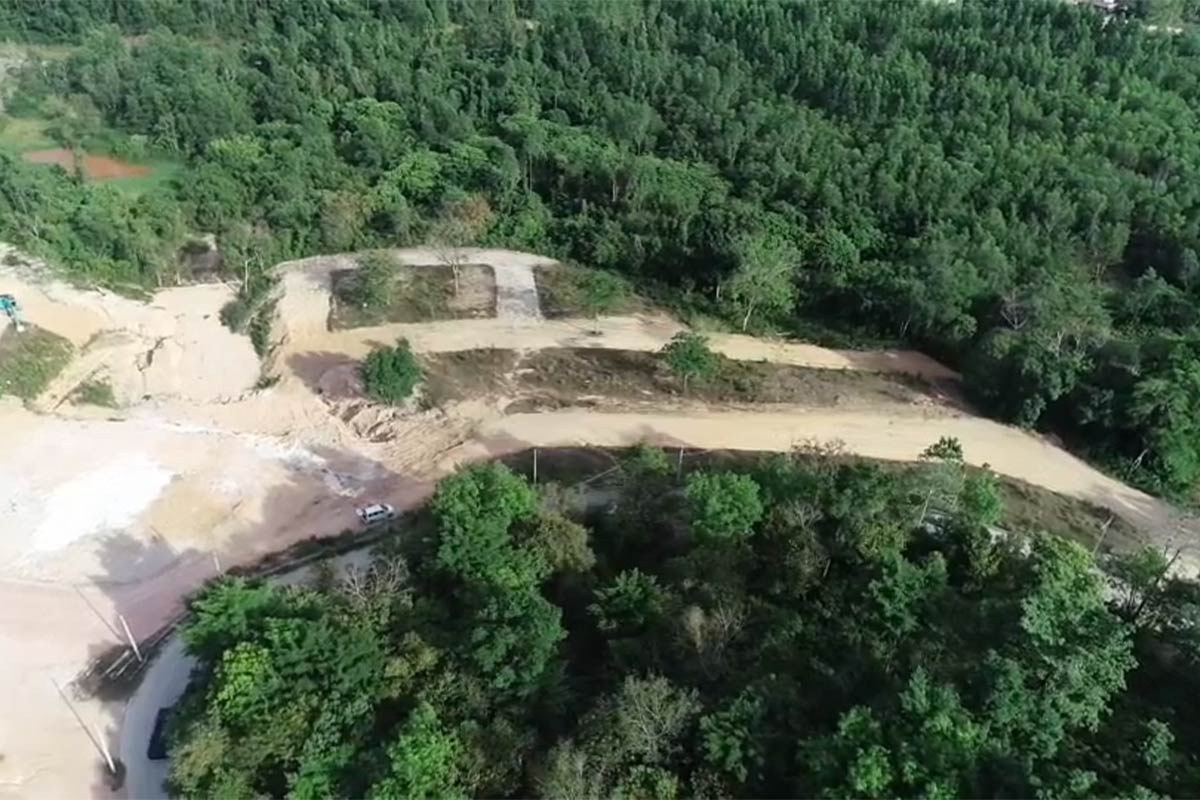 January 2023
Adjust the road area within the project.
February 2023
Conduct an environmental audit.
Summary of work for the 1st week of March
Adjust the area and soil test.
Summary of work for the 2nd week of March
Adjust the area and soil test.
Follow good stories with Phuket Plus
To connect with us connect Phuket Plus services and products through social networks.
Prime Pano pool villas Compromising of 57 units : Project owner Phuket plus co., ltd : Registered capital 50,000,000 Baht (Fully paid)
Managing Director Mr. Manusanan Nararatwanchai : Project Location Moo, 1 Choeng Thale, Thalang District, Phuket : Completion expected Q4-2025
Maintenance Fee: The Maintenance fee is paid individually by villa unit owners and covers all common areas, security, pest control, rubbish collection and estate management service.(All specifications are subject to change without notice.)